Founder, President and CEO – Michael G. Foliot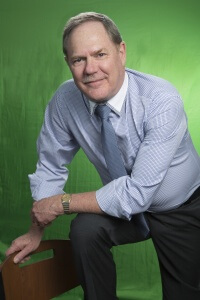 Michael G. Foliot brings over 25 years of experience and results in the financial services, travel distribution,   automation and business analytics areas both domestic and international. Michael's experience spans  from a large Fortune 100 Company, American Express, developing, growing and trouble shooting business units in Asia and Canada, to managing and growing distribution globally for Galileo International, a major computer reservation systems company to CEO of a technology and aviation start up.
In 2002 Michael founded TDT Business Solutions bringing Business Analytics and Predictive Analytics to companies helping them make sense and gain Insights in the vast amounts of data they maintain and collect. 
Our approach is to first understand what your strategy is, what keeps you awake at night, what are your key imperatives?  What business process you wish to optimize, what decisions you wish to make?  From there we develop a custom approach to addressing your needs using a range of Predictive Analytics techniques.  We also identify the insights you wish to gain and what KPI's are needed to gain those insights.  Only then do we determine the data required to support the decisions.
Michael, brings substantial experience in general management, strategic selling, Consumer and B to B Marketing, as well as the application of technology and analytics to address and enhance business processes.
Micheal's diverse executive general management and international experience within the credit card and travel technology industries make him a valuable asset. Over the years Michael has proven himself as a strong team leader who exudes both enthusiasm and energy. He is a proven motivator and leader of diverse teams in order to achieve optimal performance.
His expertise lies in building, revitalizing and/or optimizing company's organizational infrastructure, products, technologies, processes, measurement systems and sales and marketing strategies. Results have shown his superior ability to sell and integrate software solutions into business processes and achieving a superior track record of contributions to the strategic and financial success of organizations.
Michael is a graduate of the Royal Canadian Mounted Police and is fluent in French and English.
TDT Analytics Recognized Among Top 10 Banking Analytics Solution Providers 2016 by Banking CIO Outlook